Giggle Gang Amazon Delivery Driver Personalized Ornament - Limited Edition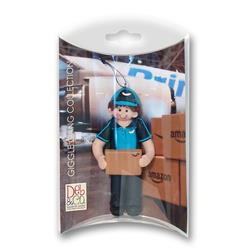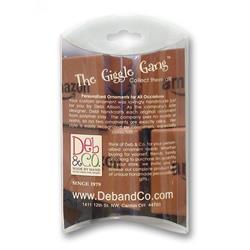 Amazon Delivery Driver
is certainly ready for any personalization that you may want to add. He may be personalized on the package with the Driver's name and year.
Designed by me, he is handmade and wonderfully crafted from polymer clay. It took about 5 hours to make. Comes complete with hook and satin ribbon for hanging and is packaged in this cute little custom decorated pillow box..
Measures approximately
4" H x 2½" W
POLYMER CLAY - Matte Finish
I am more than happy to personalize it for you with a name and year absolutely
FREE
!.
All polymer clay ornaments are hand made and may vary from the photograph.
Personalization is also hand done. Personalization in photo is computer generated.
I volunteer and work with the
SPCA
. I currently have 8 rescued cats and one rescued dog. Needless to say my house is full of cat and dog hair so it is almost impossible to keep it out of the clay so there may be an occasional cat hair or dust particle in the clay. I consider this to be part of what gives my work character.

ALL ORNAMENTS IN MY STORE ARE DESIGNED AND COPYRIGHTED BY ME AS WELL AS THE PHOTOGRAPHY.